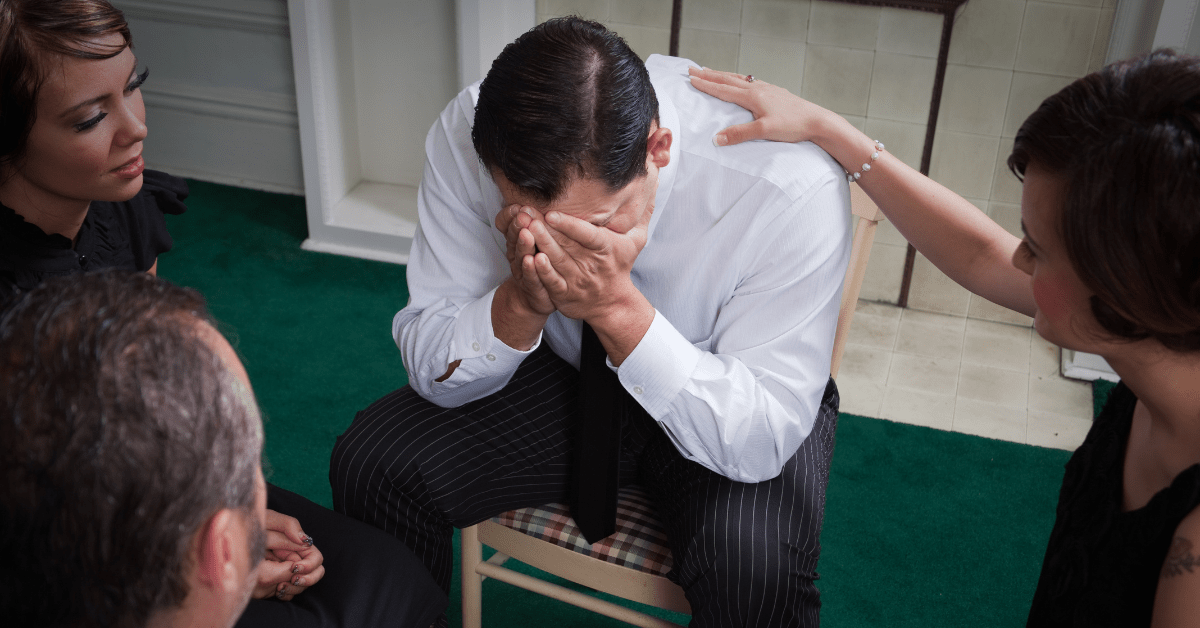 You're not alone if you're struggling to cope with losing a loved one. It is natural to grieve after loss, and there is no right or wrong way. Grief counseling can help you cope with your pain and process your grief. Clearheart Counselling provides grief counselling Vancouver services while assisting people in healing after the loss of a loved one. If you or someone you know is interested in speaking with a mental health professional. Contact us today to book an appointment!
What is Grief Counselling?
Grief counselling helps individuals cope with the psychological and emotional effects of loss. An experienced counsellor uses various methods to provide comfort and support for the grieving person to heal. A specialist can make all the difference in managing grief since grief has no timeline or "normal" way to cope. During this challenging time, a grief counsellor can provide insight, emotional support, and practical coping methods. By providing grief counselling, people can eventually emerge feeling healthy, hopeful, and connected once more.
What Grief Counselling Vancouver Services do we Offer?
At Clearheart Counselling, we provide a safe and supportive environment for clients to explore their grief, understand the impact of loss, and build new coping strategies. Our services are tailored according to the needs of each individual or family. We strive to create an atmosphere of emotional security where participants can speak openly about their grief journey.
In addition, we offer compassionate guidance about memorials and other aspects of honoring the deceased. As well as educating clients about the natural cycle of grief, we help them manage its intensity. By providing innovative counselling designed to meet each client's unique needs, our multidisciplinary team assists our clients in reclaiming hope.
How Can Grief Counselling Help You Cope with Loss?
Throughout life, individuals experience losses, and grief counselling is a proven tool to help cope with them. Through grief counselling, people can express their emotions, gain insight into their response to loss, and develop healthy coping mechanisms for future losses. Grief counselling aims to make people feel heard and understood while sharing their stories and fears without judgment or minimization. By practicing this, many find relief from the sadness or guilt they may feel with loss while building new perspectives on how they can live their lives.
How Can I Schedule a Grief Counselling Vancouver Appointment?
If you're interested in Grief Counselling Vancouver services, Clearheart Counselling can help! We understand how grief and loss can impact every area of a person's life and we're here to help. Our team of experienced psychologists will work with you personally to determine the best treatment plan to help you manage your situation. We offer both individual and group therapy and offer many resources for those dealing with grief.
If you think you or someone you care about may benefit from grief counselling please don't hesitate to reach out to us. We offer free consultations so that you can learn more about our services and decide if we're the right fit for you. Contact us today to book an appointment!
Frequently Asked Questions
Is grief counselling the same as therapy?
Grief counselling specifically focuses on helping people cope with their loss. While therapy may include discussing and exploring grief, it usually deals with a much broader range of mental health issues.
What is the difference between group and individual counselling for grieving?
Group counselling is an ideal option for people who are looking to receive the support of others experiencing similar issues. Individual counselling provides a more personalized approach, allowing the counsellor to tailor their services to the specific individual's needs.
How much does grief counselling in Vancouver cost?
At Clearheart Counselling our fees are as follows:
$150 + GST for 1 hour session.
$200 + GST for 90 minutes.
How long does grief counselling last?
It depends on the person and their situation; most people find that grief counselling is beneficial for a few months or longer. The duration of counselling will depend on the individual's progress and comfort level. For a more accurate answer however, it's best to consult a mental health professional and stick to your treatment plan accordingly.
What should I expect from my first session?
During your first session, you can expect to be introduced to your counsellor and discuss your history, current issues, and goals for counselling. Your counsellor will also ask about your current support system, as well as any strategies you may already be using to cope with your grief. They may also ask for more details about the person or situation that caused your grief in order to better understand and assess your needs.
Will my insurance cover grief counselling?
It depends on your insurance plan and policy. Reach out to your insurance provider for more information on their coverage regarding grief counselling services.
At Clearheart Counselling, we are committed to providing compassionate and effective grief counselling Vancouver treatment for those dealing with grief and loss. We understand how difficult it can be to navigate the grieving process and we want to help you work through it in a healthy way.
Should I bring someone with me to my session?

It is entirely up to you if you want to bring a friend or family member along with you; however, it is important to remember that the focus of counselling should remain on yourself. Having another person present can potentially distract from the therapeutic process. The counsellor can provide more information if you are considering bringing someone else to your session.

What should I bring to my grief counselling sessions?

For your first session, it is a good idea to have a list of questions and topics that you would like to discuss with your counsellor. You may also want to bring a notebook and pen to take notes or write down thoughts that come up during your session. These materials can be helpful in helping you further understand the counselling process, as well as reflecting on your progress. Contact us today to learn more.

How Can I Check Out More About Your Grief Counselling Services?