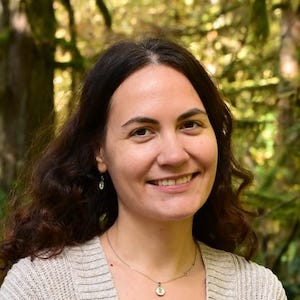 AREAS OF EXPERTISE
Anxiety
Depression
Relationship Issues
Family Therapy
Parenting and Co-parenting
Couples Counselling
Life Transitions
Stress Management/Burn Out
Divorce and Separation
Languages:
English, Russian
Julia Ossipova, M.C.
SUMMARY:
Julia Ossipova M.C. is a Registered Clinical Counsellor with BCACC. With over a decade of professional experience within the field of mental health, Julia is highly experienced in helping individuals, couples, and families address a wide variety of life challenges. Improving mental and emotional heath, creating healthy relationships, and reaching our personal aspirations and potential is central to Julia's core therapeutic values. Julia welcomes clients of all ages, cultural backgrounds, identities, and walks of life into her practice. If you are ready to move towards meaningful changes, Julia offers a supportive, respectful, empowering, and creative approach.
THERAPEUTIC APPROACH:
Julia often combines a multiple of therapeutic approaches to provide comprehensive, well-rounded care, with thorough solutions to her clients. Julia integrates elements of Narrative therapy, Cognitive-Behavioural therapy (CBT), Acceptance-Commitment therapy (ACT), and Solution-Focused therapies to her practice. Fundamentally, Julia continuously remains open to drawing from other theories to suit the needs and personalities of her clients.

Julia views the counselling process as a shared journey of sorts. Julia has a deep regard for the privileged role of counsellor, when invited to join her clients on their unique and adventurous journey towards change. Coming from a client-centred, strengths-based, culturally sensitive approach, Julia envisions the client as the captain of their own journey. Continuously encouraging you to trust your own wisdom, experience, and intuition, Julia is unafraid to accompany her clients in the darkest hours of the trip.